Popular Nigerian crossdresser and snapchat queen, Idris Okuneye, popularly known as Bobrisky has said some cross-dressers in Nigeria are wack in their cross-dressing game.
The male-barbie took to his Instagram page to drag his colleagues for still looking like men. He then proceeded to share quality tips on how to transform to look more "girly".
Bobrisky's post reads;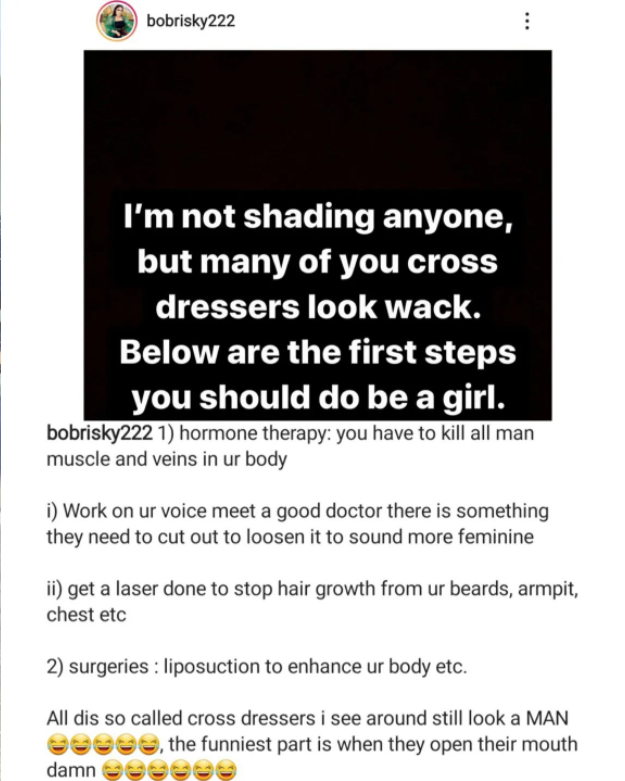 I am not shading anyone, but many of you cross-dressers look wack.
Below are the first steps you should do to be a gir
1) Hormone therapy: You have to kill all man muscle and veins in your bdy.
i) Work on your voice, meet a good doctor there is something they need to cut out to loosen it to sound more feminine.
ii) get a laser done to stop hair growth from your beards, armpit, chest etc.
2) Surgiries : Liposuction to enhance your body.
All this so called Cross-dressers i See around still look like a man. The funniest part is when they open their mouth. Damn.