An hausa man identified as Baba Lawal has taken to social media to flaunt his three wives and 19 children.
Baba Lawal, who is a lecturer at the Umar Bn Khattab College of Education Kaduna, shared photos of himself, his wife and 19 children in matching outfits on the occasion of the Eid-El-Kabir celebration.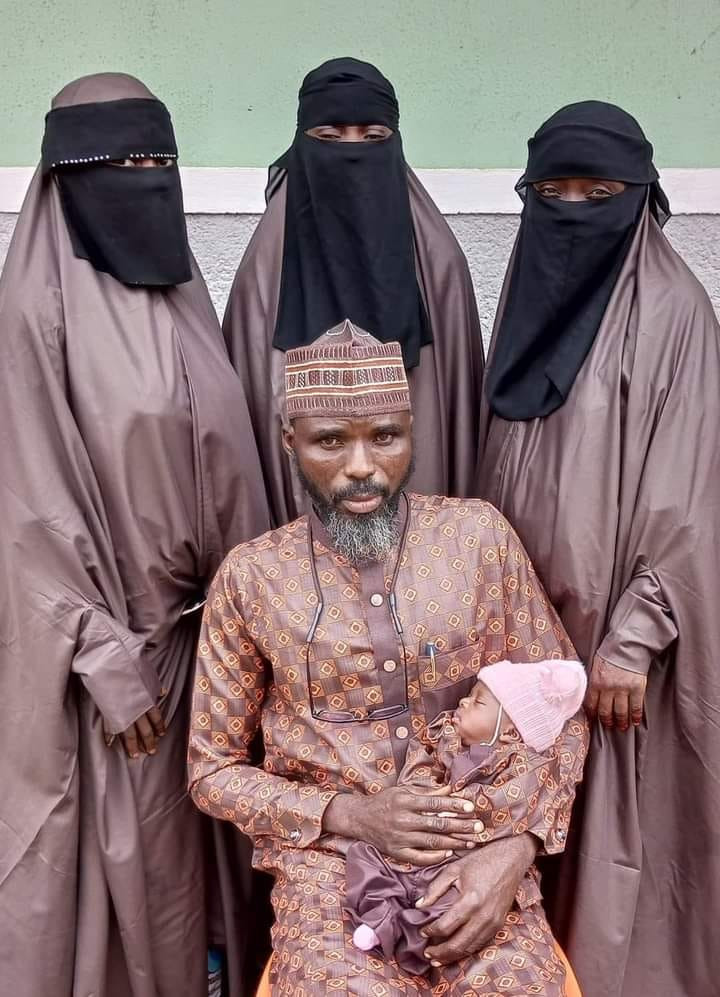 His Facebook bio also revealed that he's a secretary at the Kaduna State Hisbah.
"Alhamdulillah, Eid Mubarak! Taqqabbalallahu minnah wa minkum. may Allah accept our Ibadah and forgive our shortcomings. Barakallahu fikum jamian." He captioned the post.